LIGHT SYSTEMS – No. 1 BRAND
LIGHT SYSTEMS – LAMPS FOR EVERY TIME!
Are you looking for first-rate, quality lamps? Do you want a beautiful, natural and healthy tan? Are you on the lookout for an innovative solution meeting the expectations of the most demanding clients?
LIGHTS SYSTEMS are what you are looking for!
LIGHT SYSTEMS guarantee superb tanning experience and satisfy the expectations of both solarium studios and clients, regardless of the type of system or technical requirements.
LIGHT SYSTEMS is a brand that ensures stable tanning, suitable also in view of the new legal regulations, i.e. 0.3 standard.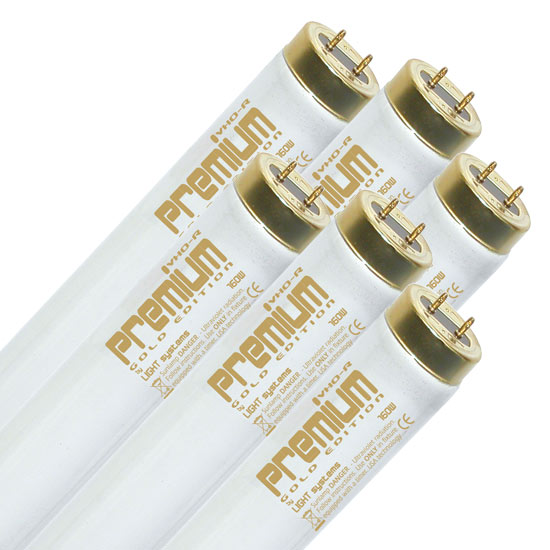 High quality products guaranteed by the worldwide leading solar lamps producer Lighttech, a wide range of products, state-of-the-art solutions and technology surpassing the competitors' offer – these are essential characteristics of the Light Systems.
Light Systems comprise the most wanted lamp models on the market:
Light Systems Premium VHO longlife – unique VHO R technology, absolute hit – no. 1 lamp in Poland
Light Systems HIGHPOWER Extreme 5200 – the most popular tanning lamp on the market – maximum safety for the skin and the best tanning results
Light Systems PREMIUM ELECTRONIC – recommended for solutions equipped with electronic output control units
Light System NEW GENERATION 3000 – an extremely powerful lamp within the 0.3 W/m2range

Light Systems NEW GENERATION 3000
ideal UVA raying parameters
extremely powerful, especially within the 0.3 W/m2range
a special offer for new and used systems, conformity with all EU standards and regulations, without the need to prolong the tanning session
available at25W, 160W and 180W
LS Power Technology SPC
lamps with Stabil Phosphor Construction (SPC)
SPC provides for even greater UVA raying stability during the whole life cycle of the lamp, even above 700 hrs
maximum effect for the best price
the most popular "short-electrode" lamp
high tanning power
great results from the first session
Light Systems Premium VHO Longlife
the most popular lamp in Poland
based on the unique VHO technology ensuring top quality results
high UVA content coupled with high level of UVB (beautifully tanned skin with minor redding effect)
excellent tanning quality during the entire life cycle – even up to 1200 hrs with maximum reduction of output decrease
available at 160W and 180W
Light Systems Premium electronic
the most popular lamp of the "Premium" series
ideal solution for systems equipped with electronic output control units – no more black ends
exceptional blend of phosphor for a stunning tanning effect
the only valuable offer within 160W and 180W range, both in standard length and 1.9m
Light Systems Ultra Power Technology
full tanning effects for the best price
high quality and power
reliable during the entire life cycle
for clients who expect good technical parameters at a reasonable price
LS MAX Power Technology SPC
lamps with SPC system
SPC provides for even greater UVA raying stability during the whole life cycle of the lamp with a long electrode
Combination of advanced technology and the highest quality – exceptional tanning results guaranteed
High power and stability at surprising reasonable price – during the entire life cycle up to 1000h
Light Systems HIGHPOWER Extreme 5200
an excellent tanning lamp in the High End class
the highest UVA level on the market – 5200 mW/cm2
the best tanning lamp in Poland – spectacular tanning without the redding effect
perfect phosphor blend – tanning effect from the first session
stable operation and maximum safety for the skin during the entire life cycle – up to 1000 hrs
Light Systems
Power
(W)
Durability
(h)
LS NEW GENERATION 0,3 Quality
25
600
LS NEW GENERATION 0,3 Quality
100
600
LS NEW GENERATION 0,3 SPC
160
600-800
LS NEW GENERATION 0,3 SPC PLUS
160
600-800
LS NEW GENERATION 0,3 SPC
180
600-800
LS NEW GENERATION 0,3 SPC PLUS
180
600-800
PREMIUM VHO-R 0,3
160
1000-1200
PREMIUM VHO-R 0,3
180
1000-1200
LS Ultra 26 Technology
160
600
LS Ultra 33 Technology
160
600
LS Power 24 Technology
25
600-800
LS Power 24 Technology
80
600-800
LS Power 24 Technology
100
600-800
LS Power 27 Technology SPC
140
600-800
LS Power 27 Technology SPC
160
600-800
LS Power 35 Technology SPC
160
600-800
LS Power 27 Technology 2m
180
600-800
LS MAX Power 24 Technology longlife 1,9m
200
800-1000
LS MAX Power 24 Technology longlife 2m
225-235
800-1000
LS PREMIUM ELECTRONIC
160
500-1200
LS PREMIUM ELECTRONIC 1,9m
180
500-1200
LS PREMIUM VHO-R longlife
160
1000-1200
LS PREMIUM GOLD EDITION VHO-R longlife
160
1000-1200
LS PREMIUM 26 VHO-R longlife 2m
180
1000-1200
LS HIGHTECH 400 R7S
400
800-1000
LS HIGHTECH 300-500 Ultra
300-500
800-1000
NEUTRAL 800-1000
800-1000
800-1000
BLUE LINE X-TREND 0,3 R7S
400
800-1000
BLUE LINE X-TREND 0,3 ULTRA
300-500
800-1000