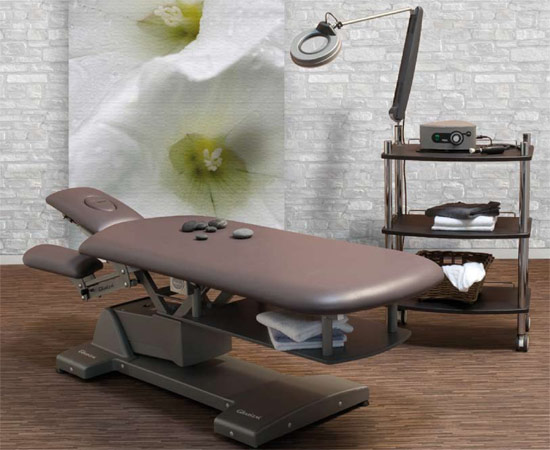 Massage Table MLK PHYSIO
The MLK PHYSIO Massage table with fast and easy electrical height and tilting adjustment. The motors are operated with a hand-held control panel. The adjustment of the head and arm rests is controlled by gas springs. The head arms support can be lowered up to 22cm.
Depending on the massage position the headrest can be inclined up to approx. 45° up- and downwards. The seat tilt is electrical operated with an actuator and can reach 28°.
Technical details
Height: 61 cm – 91 cm
Length: 200 cm
Width: 70 cm
Length headrest: 45 cm
Length upper lying area: 50 cm
Length lower lying area: 105 cm
Lifting capacity: 135 kg
Loading capacity: 160 kg